---
INQUIRY · INVOLVEMENT · INDEPENDENT STUDY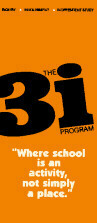 The 3i Program


"Where school
is an
activity,
not simply
a place."

---
For more than a decade: New Rochelle's alternative high school program
---
WHAT STUDENTS SAY STUDENTS SAY ABOUT THE 3I PROGRAM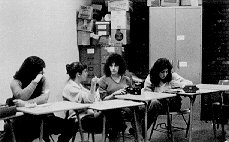 "The 3 i's provides a relaxed yet stimulating atmosphere."
"There is a closeness and a community feeling between teachers and students."
"In the 3 i's, I don't feel like I'm run by a computer. Instead, attention is given to my abilities, even outside of the everyday courses, and independent work is valued enormously."
"In the 3 i's, they make you think!"
"I like the stress on independent work. The 3 i's allows me to work at a pace that enables me to do advanced work for a 10th-grader. I also like meeting three times a week for an hour and fifteen minutes -- the longer classes let me get more involved."
"I enjoy beging able to arrange a schedule that allows me to fit in the other activities that I'm interested in."
"I like the 3 i evaluations. This way I know what I'm doing right and/or wrong."
WHAT IS THE 3I PHILOSOPHY?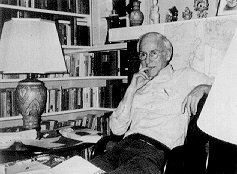 In certain respects, the Program for Inquiry, Involvement, and Independent Study (the 3 i's) is very much the same as the regular New Rochelle High School program. In both, students attend regularly scheduled classes, are offered formal teaching instruction, receive assignments, and take tests. In both, teachers evaluate student work, and an organizational structure provides the framework for student and teacher activities.
However, it is the ways in which the 3 i Program differs from the regular school program that are significant. Physically, it is a school within a school with its own classrooms, science lab, art studio, and meeting space. Philosophically, it maintains that:
school can be an activity, not simply a place;
school should emphasize learning how to learn, not just teaching;
significant learning can occur in many places, not only in a classroom;
learning is more likely to occur if the learners are actively involved in making decisions about their education.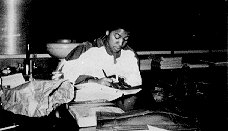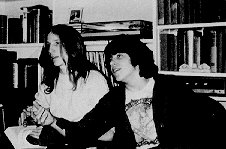 The 3 i Program operates with a maximum of 125 students in grades nine through twelve; it is staffed by five teachers qualified in the areas of English, History, Mathematics, Science, and Art. The smallness of the 3 i Program allows teachers and students to create a unique community and to get to know each other in a way that is not possible in a larger structure. For example, students and teachers meet once a week to determine program policies, and unusual student responsibilities include evaluating teachers' effectiveness. Much individual attention is provided, and confidence and trust build from one year to the next.
WHAT KINDS OF STUDENTS ENTER THE 3I PROGRAM?
Any kind of student can enter the 3 i Program. The only requirements for admission are student request and parental approval. While some students are highly motivated at the beginning, others are not. Yet most, in the proper atmosphere, become interested and discover they can master the skills to be independent learners. As in most academic programs, students have a wide range of abilities; but the flexibility of the 3 i Program allows students with many different styles to find success.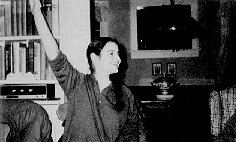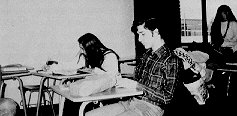 WHAT KINDS OF COURSES DOES THE 3I PROGRAM OFFER?
In 3 i courses, there is an emphasis on understanding concepts, rather than just memorizing facts. The classes meet two or three times weekly in sessions lasting 75 minutes. The longer period allows for fuller, in-depth classroom exploration and discussion; while a flexible schedule provides time for students to follow particular interests and capitalize on special talents. In many classes, students from different grade levels together, providing a stimulating atmosphere among peers. Courses are designed for maximum student interest, and all requirements for high school graduation and college entrance are covered. Both basic and unique subjects are included:
English classes have included Writing, American Fiction, Shakespeare, Mythology, and Bible as Literature;
History is not just facts and figures, but stimulating approaches to American History and Western Civilization, as well as specialties such as Ancient Greece, Black History, and the Holocaust;
Math runs the gamut from Elementary Algebra to Computer Programming;
Science ranges from Biology, Chemistry, and Physics -- in a fully-equipped lab -- to intriguing offerings like Science and Philosophy;
Art combines standard art courses with a studio workshop approach that allows full development of individual talent in Ceramics, Printmaking, Drawing, and Painting.
WHY DOES THE PROGRAM EMPHASIZE PROJECT WORK?
The 3 i Program puts great emphasis on projects and community service work because they help students to learn how to learn; to ask intelligent questions; to use resources other than teachers and books; to learn various skills through practical experience; to make decisions; and to work with other people.
Projects are not considered as "extra-curricular." Every year 3 i students undertake semester or year-long independent projects, and the program runs a special project week to allow students maximum opportunity to develop their interests.
A partial listing of student projects would include:
Apprenticeship projects - assisting in a professional art studio or law office;
Inquiry-oriented projects - group work about environmental problems or women's changing roles;
Academic projects - independent studies of the history of the Sioux Indians, racism in elementary school textbooks, holography, forensic medicine, or political affairs;
Action-oriented projects - combining studies of the problems of the elderly with work in the New Rochelle Hospital, or a study of nuclear power with participation in anti-nuclear power groups;
Service projects - in the pre-K program, elementary schools, homes for the aged, Wildcliff Science Center, New Rochelle Humane Society, League of Women Voters, or the Martin Luther King Day Care Center.
DO STUDENTS PARTICIPATE IN THE REGULAR HIGH SCHOOL PROGRAM?
3 i students take foreign languages and certain electives in the regular high school program. In addition, all high school facilities are available to 3 i students. Students have consistently participated in after-school clubs, with special interest in the music and drama programs -- band, orchestra, chorale, and theatre workshop.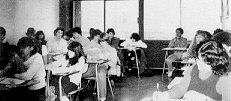 HOW IS 3I STUDENT WORK EVALUATED?
Instead of numerical grades, three times each year both students and teachers prepare written evaluations, which discuss in detail the student's work in each class. In June, teachers prepare a 400-500 word essay, offering an overview of the student's performance for the year. Parent-teacher conferences are arranged on a regular basis, and teachers are always available for discussion about student work.
DO COLLEGES ACCEPT 3I STUDENTS?
3 i students take Scholastic Aptitude Tests and College Achievement Tests; and about 97% of each graduating class has gone to four-year colleges and universities. Former 3 i students now attend all branches of the State University, as well as Columbia, Brown, Princeton, Alfred, Yale, Reed, U Mass., MIT, Northwestern, Hofstra, Barnard, Cornell, Oberlin, NYU, Chicago U, and USC. Students also have gone on to excel in art, drama, and music schools throughout the country. Former students have reported that, because of the independent nature of the work in the 3 I Program, they have adapted easily to college studies.
HOW IS GUIDANCE PROVIDED TO 3I STUDENTS?
3 i students are organized into smaller groups called "tutorials," each of which is under the direction of a teacher. These tutorial core groups provide the structure for individual counseling and personalized guidance. The flexible structure of the program provides teachers and students with blocks of time which are used both for counseling sessions and for meetings with students who need extra help. Teachers are more than instructors, serving as advisors, resource persons, and evaluators.
In addition, a guidance counselor from the regular New Rochelle High School guidance staff is assigned to all 3 i students. This counselor offers all the services of the high school guidance department, is available for student and parent meetings, and assists students with college decision-making and applications.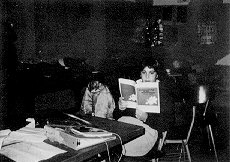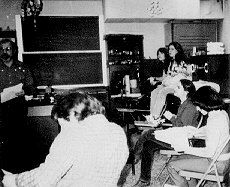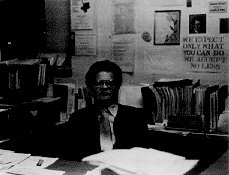 We're sure you have more questions about the 3 i Program. The 3 I staff, students, and parents will be happy to answer all your questions.
New Rochelle High School
Dr. James Gaddy, Principal
(914) 632-9000
---